Sharing expertise in working groups
The first day of the International Dialogue gave the delegates the chance to join four different working groups to exchange their expertise and visions for how to best advance adolescents' sexual and reproductive health and rights (SRHR) and the SRHR-related Sustainable Development Goals (SDGs). The digital space offered room for a lively and participatory discussion. To ensure all participants from all regions could join at a convenient time in their respective time zones, the workshops took place twice – at different times of the day.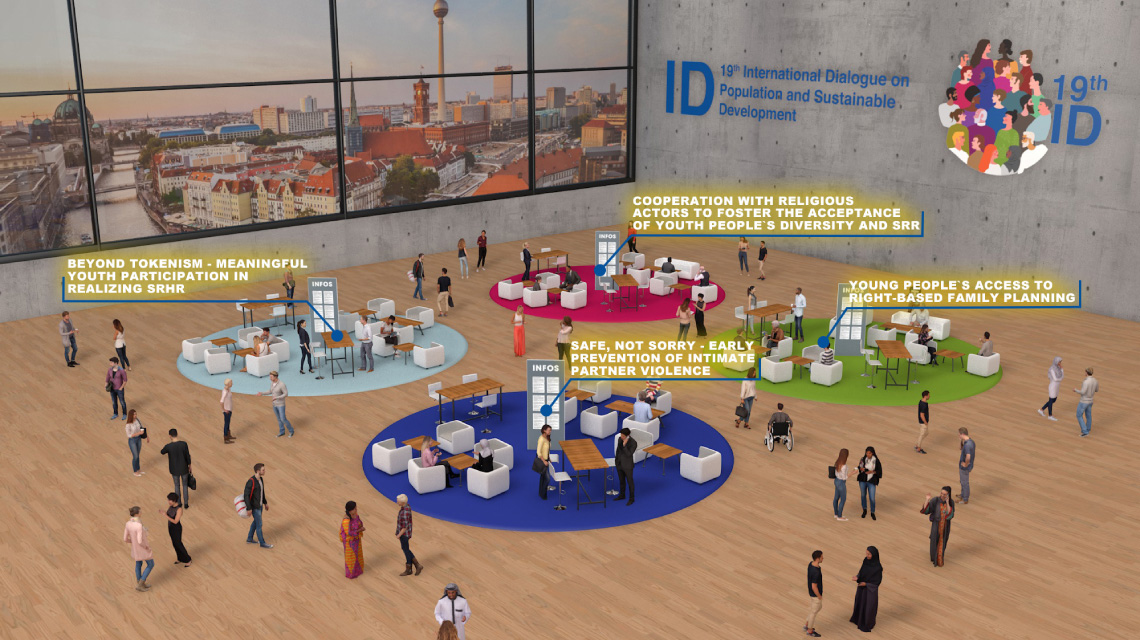 Working group session 1
Safe, not sorry – early prevention of intimate partner violence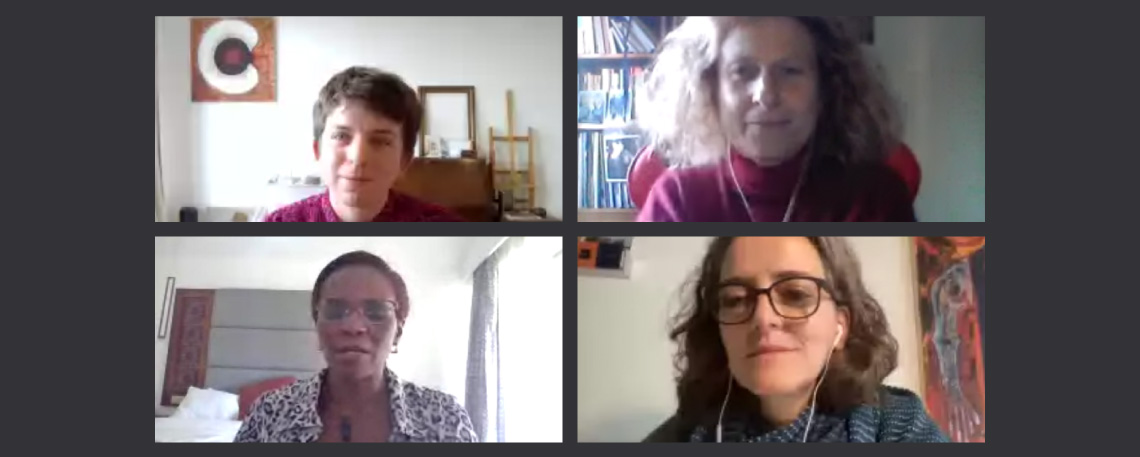 Moderator
Evelyn Samba, Country Director Kenya, Deutsche Stiftung Weltbevölkerung (DSW)
Working group summary
Sexual and gender-based violence is one of the most widespread violations of human rights and has lasting, harmful effects on individuals, families and communities. Engaging young people and adolescents, especially young men, in early prevention programmes and educating them on how to participate in healthy, respectful and nonviolent relationships is a key element in preventing intimate partner violence (IPV). This workshop provided a platform for discussing the challenges as well as best practices in IPV prevention measures.
Highlights
Addressing adolescents: Since IPV frequently impacts adolescents, efforts to change behaviours and attitudes must also focus on this young age group. Interventions should target places where young people spend time – for example schools, youth clubs and universities. It is important to introduce clear reporting mechanisms in schools and places of higher education and to emphasise the institutions' rejection of any kind of violence.
Including boys and men: It is crucial that men have the chance to learn more about gender stereotypes and how to break through them, ultimately leading to a change in perspective as well as a better understanding between the sexes. Programmes should therefore also focus on boys and men and challenge unequal power relations in addition to encouraging positive masculinity.
Using the impact of social media: Social media is an excellent medium for reaching out to young people and teaching them about women's rights and IPV. It should also be used to provide women and girls with contact information for accessing help if they encounter or experience IPV.
Peer education and safe spaces: Young people often feel more comfortable talking to their peers about issues surrounding IPV. It is important to create and provide a safe space in schools and places of higher education in which adolescents can communicate with and support each other.
Appropriate training for health care professionals: Often being one of the first points of contact for young people who have experienced IPV, health care professionals must be educated about and sensitive to IPV and be able to react appropriately.
Working group session 2
Beyond tokenism – meaningful youth participation in realizing SRHR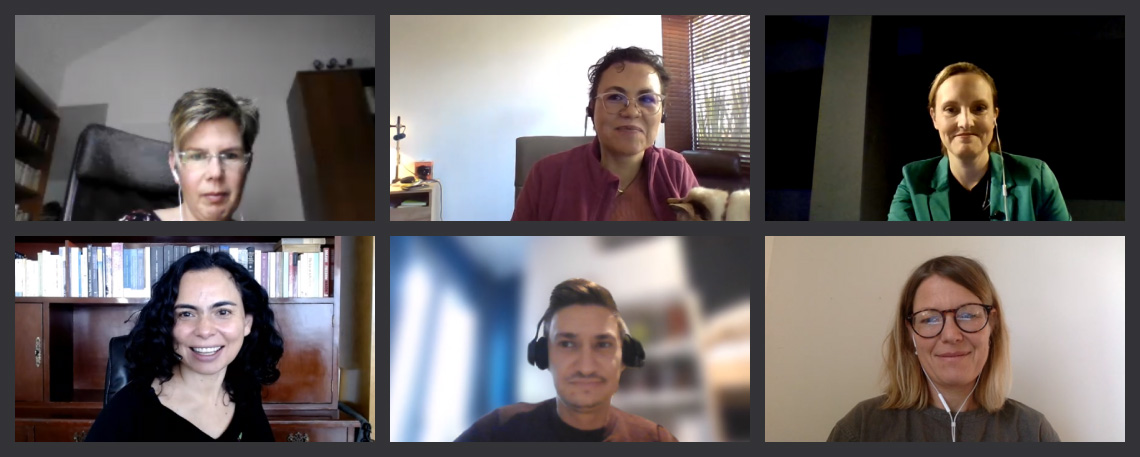 Moderators
Round 1: Anita Nyanjong, Lead Global Youth, International Planned Parenthood Federation
Round 2: Lewis Emmerton, Policy Advisor, She Decides Jannemiek Evelo, Executive Director, CHOICE for Youth and Sexuality
Working group summary
Meaningful youth participation (MYP) is widely recognised as an essential component of successful sexual and reproductive health and rights (SRHR) programmes and policies focused on young people. The inclusion of adolescents is, however, by no means guaranteed. This workshop provided a platform for discussing the challenges as well as best practices of MYP.
Highlights
Inclusion from the start: It is important for organisations and governments to consciously include young people from the beginning and during every step of the programme planning process.
Creating spaces within existing platforms: Spaces and platforms for young people to engage must be created in different structures and at various levels; governance bodies, technical policy and development teams can all contribute to growing the on- and offline areas where young people can participate.
Capacity building: Young people need the chance to develop and strengthen their skills so they can contribute effectively to the development agenda of their governments.
Youth-led advocacy: When advancing advocacy efforts, young people must be involved in and spearhead the entire planning process. Also, their needs must be at the centre of the agenda.
Listening and engaging: Organisations and government agencies must be willing to listen to and engage with young people. This requires creating awareness on the importance of meaningful engagement, as well as helping governments and organisations understand and learn how to best engage with young people.
The flower of participation: The flower of participation is a helpful tool developed by "CHOICE for Youth and Sexuality" using the metaphor of a blooming flower. It describes the different forms of youth participation and how it can grow and flourish in meaningful ways.
Working group session 3
Cooperation with religious actors to foster the acceptance of young people's diversity and sexual reproductive rights - overcoming barriers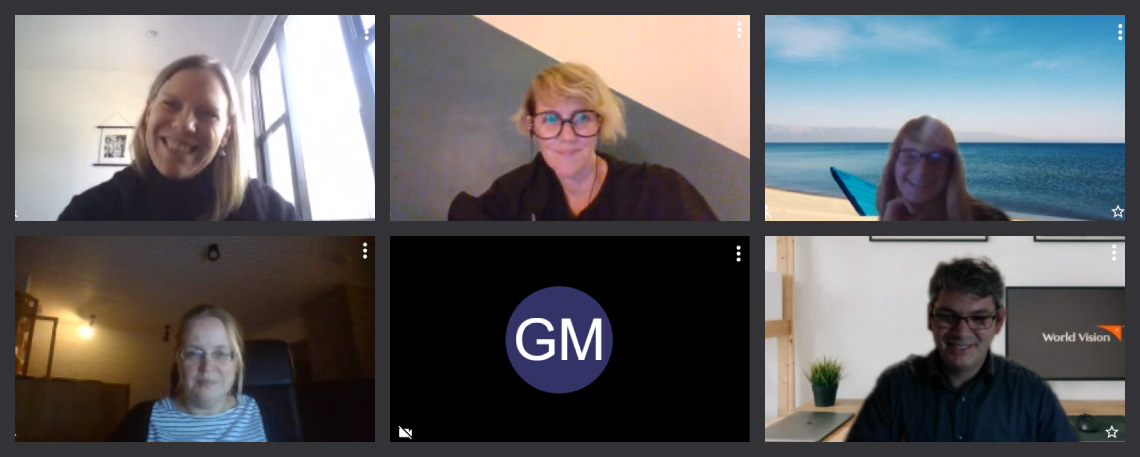 Moderators
Round 1: Judy Amoke (Program Manager, Faith to Action), Zanele Makombe (Social Justice Activist, Faith to Action)
Round 2: Stefan Sengstmann (Head of Technical Advisory Group, World Vision)
Working group summary
Social barriers have a major impact on young people's ability to realise their sexual and reproductive health and rights (SRHR). Local faith-based organizations (FBOs) and religious actors are rooted in local communities and play a key role in shaping social norms and social life. This workshop discussed opportunities for cooperating with religious actors, with the aim to foster the acceptance of young people's diversity and sexual and reproductive rights within the community. The conversation focused on overcoming barriers such as inadequate comprehensive sexuality education (CSE) in schools, taboos surrounding sexual pleasure, sexual orientation and gender identity, child marriage, as well as the lack of youth-friendly sexual and reproductive health (SRH) services.
Highlights
Combatting opposition: In order to improve the acceptance of CSE on an international, national and community level, it is crucial to foster dialogue and provide relevant information. On the community level for instance, continuously adding new information on to what is already known, will steadily advance acceptance about SRHR topics and mutual understanding – among religious leaders, parents, teachers and young people.
Finding common ground: Trust and finding common ground are key. Engaging with leaders who already have an understanding of the importance of SRHR can trigger a dialogue with others who are more resistant. Any discussions should start with less controversial issues such as family planning or menstrual hygiene.
Compromise is key: It is important to take a flexible approach and know that there will be different levels of understanding and compromise amongst faith leaders. In some areas or contexts, "co-existence" can be a worthwhile solution. The cooperation with religious actors has boundaries that need to be accepted. This co-existence can for instance mean that a girl undergoing abortion is not expulsed as a member of the church – despite the church's disapproval of abortion. While the church can continue to reject abortion in general, the girl is still able to receive support on a faith level.
The power of faith leaders: It is vital to acknowledge the influence faith leaders wield in communities around the world and to harness this power towards realising SRHR for young people. (According to a survey by Afrobarometer, religious leaders are the most trusted group of public leaders in Africa.)
Language matters: When explaining SRHR or CSE and communicating why it is important, language is key. The appropriate language can help people understand concepts and stay open to learning. For example, instead of using the world 'sexual maturity', use 'puberty' or 'adolescence'. Additionally, misunderstandings and miscommunication must be targeted.
Working group session 4
Young people's access to rights-based family planning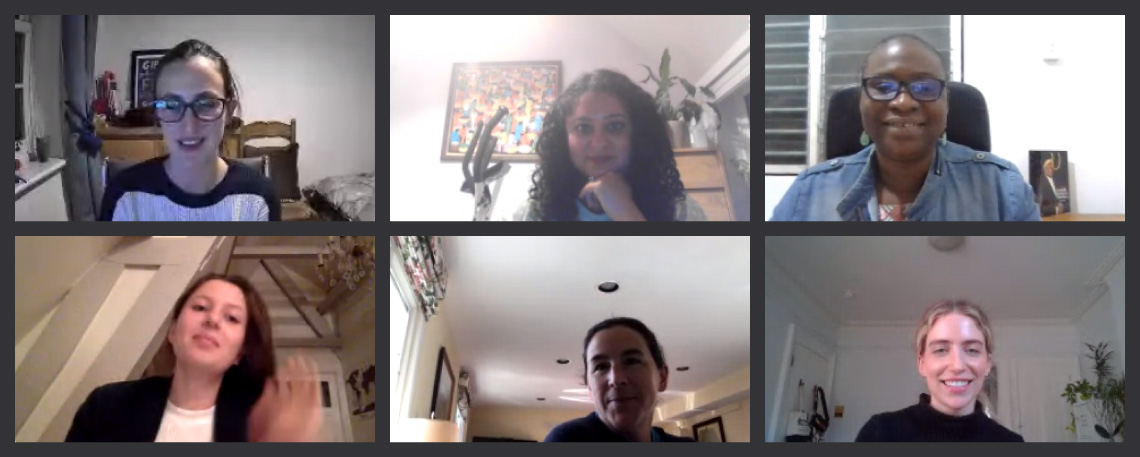 Moderators
Round 1: Lale Say, Unit Head/SRH Integration in Health Systems, WHO
Round 2: Sophia Sadinsky, Senior Global Policy Manager, Guttmacher Institute
Working group summary
Access to youth-friendly, right-based family planning services as part of broader sexual and reproductive health (SRH) services is vital for fulfilling young people's SRHR. Yet, many still lack access to these services due to a dearth of available services and restrictive social norms that deem SRHR inappropriate for young people. This workshop discussed the barriers young people face in accessing family planning services and how to overcome these.
Highlights
Speak their language: Services, outreach activities and messaging must be compatible with young people's daily lives. This goes beyond adapting programmes that target the general population and calls for a more profound understanding of young people's perspectives, needs and motivations. These insights must then be applied and adopted in efforts and policies around SRHR.
Tackling social stigma: To ensure access to family planning services, we need to look beyond quality SRH service delivery and tackle restrictive social norms. Social stigmas, myths about and misconceptions of young people's SRHR must be addressed.
Integrating services: Stigmas related to SRHR can be reduced by integrating SRH services into general health services. If it isn't obvious which services young people are seeking at a health facility, it facilitates their access, especially in environments where young people's use of family planning services is not socially acceptable.
Institutionalising service delivery: In order to address the extensive unmet need for SRH care among young people, many stakeholders are increasingly trying to find ways to institutionalise service delivery. By ensuring that necessary structures are in place and making them become permanent, more young people can be reached and access SRH services.
Reaching out: Finding young people in need of SRH services and addressing their specific needs depend on focused outreach models. Identifying where and how to connect with young people is vital, as is making use of intersections with other healthcare sectors – for example by implementing a combination of SRH services with mental health or HIV services.
Breaking down barriers between SRHR and education: Providing comprehensive sexuality education (CSE) in schools is essential and can facilitate the creation of links between schools and community health centres. This in turn would lead to an increased demand for family planning services – fostered by CSE – which could be met by easily accessible services.
Including married and unmarried women: Besides unmarried young women, coupled and married women must also be targeted for family planning and other SRH services, given that the majority of teenage pregnancies happen within a marriage or partnership. Male partners and husbands should also be considered and included.